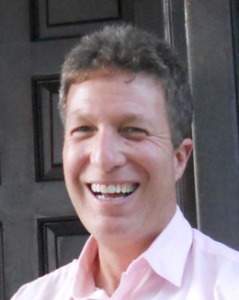 Dr. Louis Sterling is a highly trained Staten Island dentist, specializing in cosmetic dentistry procedures such as dental implants, teeth whitening/bleaching, dental bonding, porcelain veneers, Lumineers®, smile makeovers and improving overall dental health. After practicing in Brooklyn for many years, Dr. Sterling finally followed the majority of his patients and became a Staten Island dentist by opening a new, state-of-the-art, private dental office in Oakwood.
Dr. Louis Sterling attended New York University and graduated with a B.S. in chemistry. He graduated from NYU Dental College and completed his General Practice Residency (advanced dental education) at Long Island College Hospital. He was a clinical instructor while in Brooklyn at Maimonides Medical Center, where he lectured and taught advanced dental technologies and procedures to newly graduated dentists.
Dr. Sterling has been in private dental practice since he graduated. His advanced training and extensive experience allows him to provide many specialized services to his patients, including beautiful cosmetic bonding, porcelain crowns and veneers, cemented and removable porcelain bridges, root canal treatment, tooth colored (bonded) fillings, periodontal treatment, implant restorations, and children's dentistry.
While continuing to strive for excellence in both his training and dental practice, Dr. Sterling has attended over 1000 hours of postdoctoral continuing dental education. He has also lectured extensively to groups ranging from children to seniors on various dental topics and is on the teaching staff at the Mountainside Hospital General Practice Residency program in Montclair, New Jersey, where he teaches every Thursday. Dr. Sterling has been recognized as attending (teacher) of the year for the 2021-2022 academic year.
He maintains active memberships in the Second District Dental Society, American Dental Association® and Academy of General Dentistry.
Dr. Sterling has had the distinction of repeatedly being included in the "Guide to America's Top Dentists" (compiled by the Consumer Research Council of America). Dr. Sterling's extensive training and experience allow him to offer a wider variety of treatment options to each of his patients.
When away from the dental office, Dr. Sterling relaxes on the golf course, in the gym, or while taking long walks with his wife, Sara, and dogs, Marlow and Cooper. Louis is also actively involved with animal adoptions and can be found working with the Mayor's Alliance during their pet Adoptapaloozas.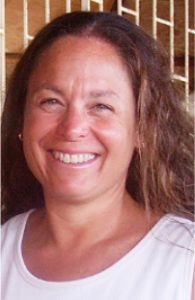 Dr. Sara Skurnick attended Fairleigh Dickinson University in Madison, New Jersey. She graduated summa cum laude (with highest honors) with a B.S. in biology after only a three-year course of study. She then graduated FDU Dental School (first in her class) and completed her formal dental education by acquiring her specialty degree in orthodontics from the University of Medicine and Dentistry of New Jersey.
Dr. Skurnick also teaches at Rutger's School of Dental Medicine. During more than a decade of teaching at the University, she has distinguished herself in both the pre- and postdoctoral programs (teaching both dentists and dental students). She presently holds the position of assistant clinical professor of orthodontic at Rutger's School of Dental Medicine.
Dr. Skurnick has attended over 1000 hours of continuing orthodontic education. Her expertise allows her to care for patients utilizing traditional orthodontics, surgical orthodontics and invisible orthodontics (Invisalign® clear aligners). She has treated patients ranging in age from 6 to 76 years old!
Her reputation on Staten Island is unparalleled. Parents of our patients always know when Dr. Skurnick has treated other children by the beauty and fullness of their smile and by the way the smile is in harmony with the person's face. Orthodontics is much more than just straightening the front six teeth. The person's smile must match their face. The teeth have to provide support to the lips. The back teeth must meet properly to allow for a lifetime of healthy chewing and a pain free jaw joint (TMJ). These results can only be achieved when someone takes the time to properly diagnose, plan and treat each patient like they were a member of her own family.
Dr. Skurnick is a special orthodontist who has mentored many of her patients, and whose caring manner and expert treatment have inspired many of her orthodontic patients to follow in her footsteps and become dentists!
Dr. Skurnick maintains active memberships in the Middle Atlantic Society of Orthodontists and the American Association of Orthodontists®. She also has the distinction of being included in the "Guide to America's Top Dentists," as compiled by the Consumer Research Council of America.
Dr. Skurnick also maintains an orthodontic practice with Staten Island Pediatric Dentistry, in the Heartland Village section of Staten Island.
When she is not being Staten Island's top orthodontist, Dr. Skurnick can usually be found in her gym or taking a long walk with her husband, Louis, and dogs, Marlow and Cooper. She is also heavily involved in pet rescue and adoptions. She has helped place many animals with the families of her patients. She can also be found volunteering with Best Friends Animal Rescue and the Mayor's Alliance during their pet Adoptapaloozas.